So its been awhile figured I should update blah blah balh.
My Aries hunting finally paid off, got one on Sunday. So now I'm leveling Darkness, speaking of which...*tabs to recast Divine Blessing*
Uhh...
Started the Holy Water quest but seeing as how my friend even had trouble with his Masters and shit with the instance, I'm gonna wait...until like...forever... xD
And holyfuck I got a DHR last Friday, helping another friend get the Swamp Angler kill for the Bahamar questline.
@_____@
I'm too poor to craft it. LUL. Too poor to even craft one of the jewels it needs. And even then, I don't have enough snail shells or OCP for anything...so yeh. It'll be awhile before I create it.
School is going well. I'm pretty ontop of things...sort of lawl. At any rate, I know I can achieve the goal I set for myself so I'm fine with that. :3
Erm...what else....Henry Hatsworth OST is win, ohmygod Hans Zimmer does scores for too many things, and I've been blasted by nostalgia as of the last two days.
I leave you with screeenz.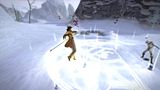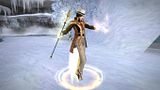 ;D
/flies off